IMA protection assists you everywhere
From IMA Italia Assistance'experience comes Imaway, the travel insurance tailored to your world. Thanks to the coverage of medical costs, also in case of Covid-19, assistance and travel cancellation, accidents, legal protection and luggage security, Imaway is the insurance to take always on the go and that grants you tranquility to live, move and travel.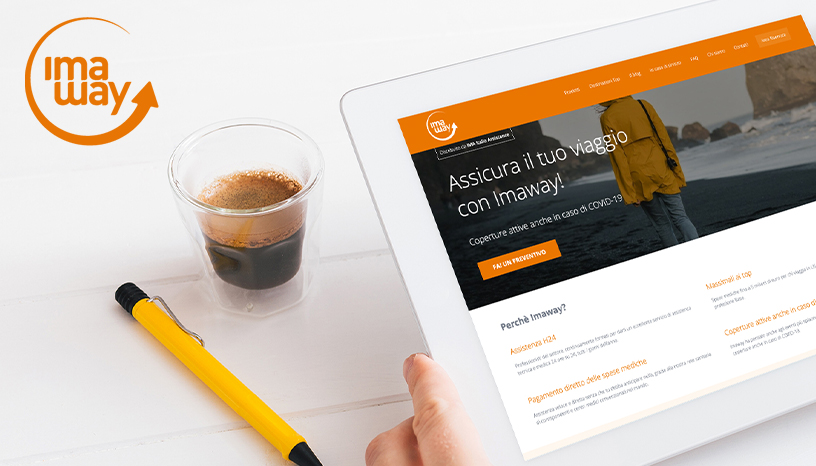 It is possible to receive assistance 24 hours a day during the whole travel period away from home. And thanks to our network of more than 12.700 accredited medical centers worldwide, who chooses our insurance has the great advantage of the direct payment of medical costs. Helping who is on trouble and providing an effective and immediate response is our aim, whatever the reason for the trip.

IMA Italia Assistance is your ticket for serenity.
Solutions for your safety during the journey
Holiday, study and business trips

Travel assistance 24h

Direct payment of medical costs

Covid-19 Protection

Transport and sanitary repatriation

Home assistance to family members

Luggage security

Travel cancellation

Legal protection
Holiday, study and business trips

Travel assistance 24h

Direct payment of medical costs

Covid-19 Protection

Transport and sanitary repatriation

Home assistance to family members

Luggage security

Travel cancellation

Legal protection
Roadside assistance request
Need a tow truck and your car insurance policy does not provide roadside assistance? Call 800 613 613 for immediate assistance.

We can assist cars, motorcycles, vans and trucks, on ordinary roads and highways.

Call our 24/7 operations center.

Save the freephone number in your phonebook, or call now to get immediate assistance.

Roadside assistance request
800 613 613