Discover
I
M
A Italia
Assistance.
Discover
I
M
A Italia Assistance.
We imagine solutions for your serenity
We are IMA Italia Assistance, Italian subsidiary of the French group IMA. We manage over 3 million assistance dossiers per year in collaboration with the subsidiaries in Europe, Morocco and USA.

We have operated in Italy for more than 30 years in the fields of mobility, health and wellness, travel and home. Thanks to the operations center opened 24 hours per day and to the 55.000 suppliers and correspondents worldwide, we respond to the need of protection of our Clients and Partners by providing roadside assistance, home assistance, health care, travel assistance, international mobility, claims management.

Our mission is to restore people the wellness and tranquility of living, moving and travelling.

In our vision there is a world where people feel free and safe because they know they can count on who support and assist them, whenever and wherever, for any kind of event.
Our Partners
Auto manufacturers

Banks and Insurance companies

Dealers

B2C customers

Tour Operators

Brokers
Auto manufacturers

Banks and Insurance companies

Dealers

B2C customers

Tour Operators

Brokers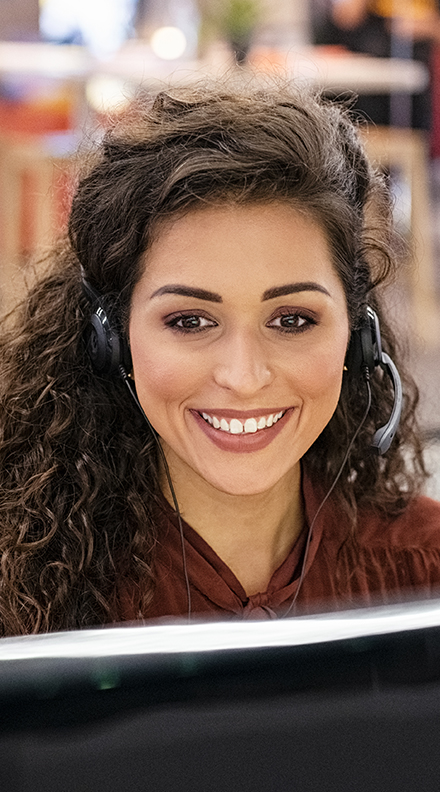 Buy online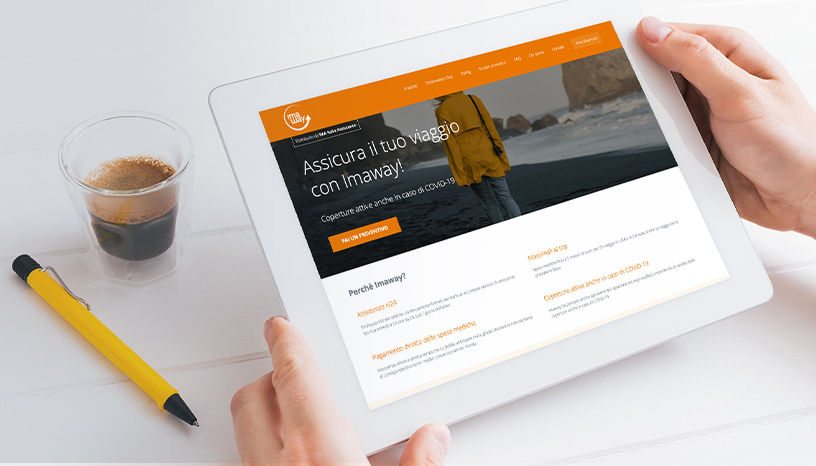 From IMA Italia Assistance'experience comes Imaway, the travel insurance tailored to your world. Thanks to the coverage of medical costs, also in case of Covid-19, assistance and travel cancellation, accidents, legal protection and luggage security, Imaway is the insurance to take always on the go and that grants you tranquility to live, move and travel.

It is possible to receive assistance 24 hours a day during the whole travel period away from home. And thanks to our network of more than 12.700 accredited medical worldwide, who chooses our insurance has the great advantage of the direct payment of medical costs. Helping who is on trouble and providing an effective and immediate response is our aim, whatever the reason for the trip
IMA Italia Assistance
IMA Italia Assistance, born in 1992, is an Insurance Group enrolled in Groups n. 025 (check the registration on IVASS website: www.ivass.it).

The Group consists of:

• IMA Italia Assistance S.p.A., Holding Company
• IMA Servizi S.c.a.r.l., Service Company
• IMACare S.r.l. – Benefit Corporation, Service Company
Quality and certification
IMA Servizi S.c.a.r.l. has achieved certification for the quality management system according to the standard UNI EN ISO 9001:2015 to provide technical support and health care services to people, vehicles and homes, 24 hours per day, every day of the year.

The meticulous management of all processes goes hand in hand with the sense of individual and collective responsibility that encourages our people, in a perspective of constant improvement. In pursuit of excellence, we pursue 3 aims: customer satisfaction, tailor-made solutions, and transparency in information.
Customer satisfaction
We carry out surveys to test our customers satisfaction. Our Net Promoter Score (NPS) is 67 with 74% Promoters, 19% Passives, and 7% Detractors.

Net Promoter Score tracks whether our customers would recommend using our services on a scale of -100 to 100.